Board of Trustees
The Clifton Park-Halfmoon Public Library is governed by an 11-member Board of Trustees, consisting of representatives from the towns of Clifton Park and Halfmoon. Trustees are elected by their respective town residents as part of the annual vote, and each trustee serves a five-year term.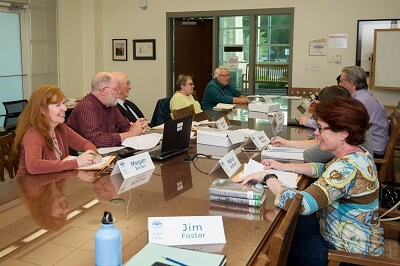 The Board meets on the third Monday of the month, unless otherwise noted. All meetings take place at the Library and allow public comment, unless otherwise noted. To view Board Committee Meetings, click here.
2023 Meetings
June 12, 2023
July 17, 2023
August 21, 2023
September 18, 2023
October 21, 2023
November 20, 2023
December 18, 2023
2022 Meetings
Contact us to request board documentation from previous years.